This may be the cutest dog costume you've ever seen
Bring laughs to the whole family when they see your pet running around with this crazy cowboy on their back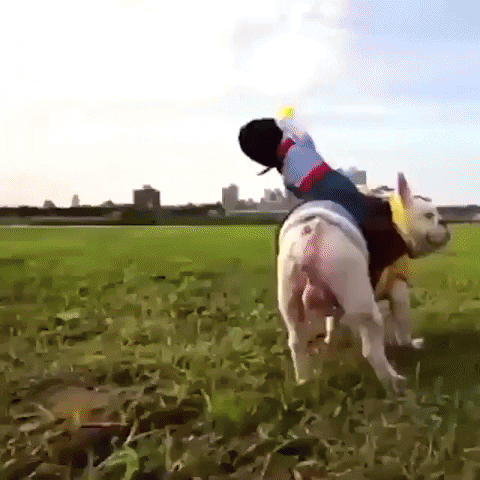 Have the greatest moments with your best friend that will last forever
Loved by Over 6000 Pups All Around the World!
Suitable for all dog sizes so you can put a smile on your lovely dog and everyone who see him wearing it
Different from common costumes, we added a cowboy doll on the back of clothes, make pet looks more stereoscopic and hilarious.
🗸 FUN! This costume will make your pet look like a cowboy! Very fun and cute for any occasion
🗸 CONVENIENT AND ADJUSTABLE! With a hook and loop, it makes it easy to remove. Also easy for adjusting
🗸 VERSATILE! Whether your pet is small or big, the Cowboy Pet Costume will be able to fit them! Fits on cats and dogs of all breeds
Light And Easy To Wear:
The costume is made of the high quality of long-staple cotton.
It is breathable, moderate close skin, no-load sense, more safety and health.
It can give the dog the best wearing experience.
The Cowboy Rider is perfect for dogs all shapes and sizes. Check the sizing guide below to see what fit is the best for your pup.
Always look at the size chart for chest girth and length and confirm the size before you buy.
If your measurements are toward the upper end of the range given for a particular size, you may also want to choose the larger size, as you may also wish to do for heavily coated dogs to accommodate all that fur.
Take each measurement a bit loosely, so there will be room for your dog to move and breathe, but not too loose. (the measurement for Belly Bands is the exception — it needs to be a bit snug) Please measure carefully before buying.